Hey y'all small update and stuff.
I know I haven't posted anything in a loooong time. The very good reason for this is that I've been focusing on writing in my native language, which is not English. It's really great to write in a language where I can express myself more freely and am a 285% better writer.
My video game The Cursed One Part I is soon closing beta testing, and I will implement the reported bugs. Most of them have already been fixed, so that's great. I look forward to being able to publish it online, I'm still considering which platform to use, but it will still be free to play though. If you're interested in the project you can read more at thecursedone.com and if you want to be a beta tester, you can read more here.
At the moment I'm running a small fun thing on the Fediverse, a choose your own adventure but in collab mode. After each small bit I make a poll on what to do next, and everyone can vote and decide. I have nothing planned, nothing scheduled, I impro it as we go – it's fun, it's short, it's flash fiction collab. I truly like these small interactions with others – I find it to be very lonely to be a writer most of the time.
I'm planning to collect all 10 chapters of Mike Williams into a pretty tablet friendly PDF – still need to get them proof read, but I've made a pretty cool front page.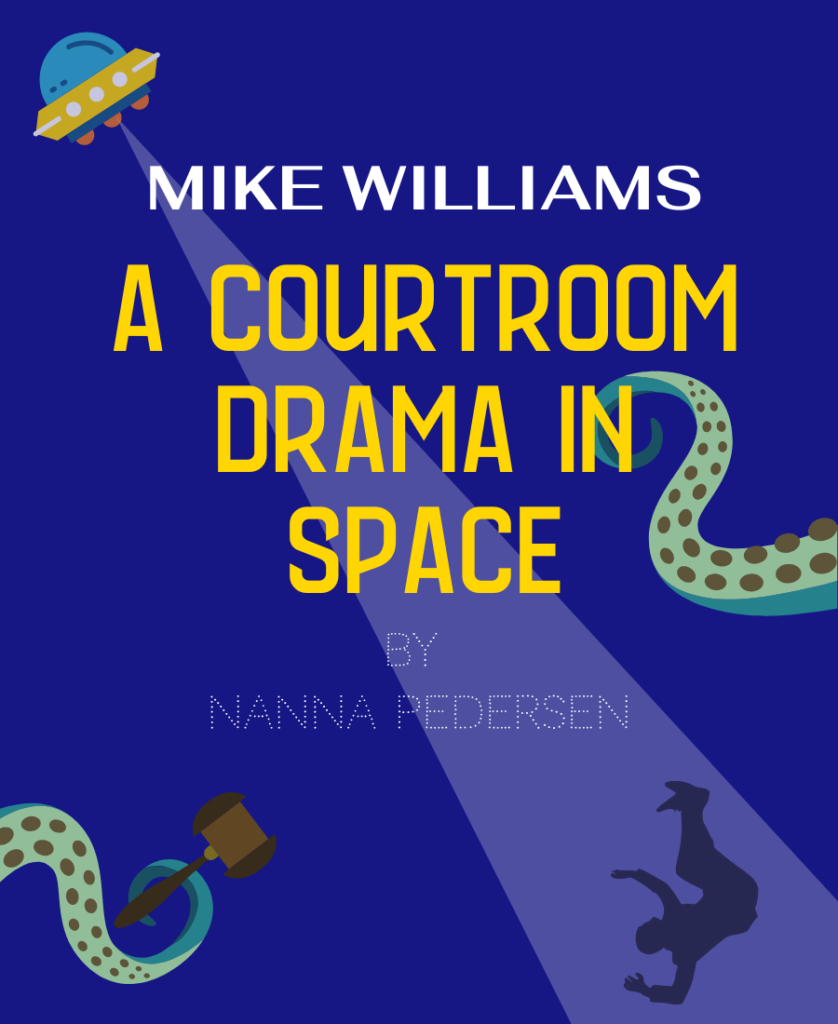 Take care out there!